Introducing a Refreshed Brand Identity for Forest Park Forever
We are incredibly proud to introduce a refreshed and unified brand identity for Forest Park Forever.
Nearly 30 years into the organization's life, we have grown from a grass-roots fundraising organization into a robust, nationally prominent conservancy with an expanding role in helping maintain the Park and shape and secure its future. As guided by Forest Park Forever's Strategic Plan, we sought to develop a contemporary brand platform that was comprehensive, unified and able to convey the excitement of Forest Park and our expanded role within it, as we partner with the City's Department of Parks, Recreation and Forestry.
Our team began work on this project in fall 2014. From that time through the finish line, we have worked with a fantastic Forest Park-loving design team from St. Louis firm Paul Bussmann, LLC. An essential part of our process early on was learning from more than 75 members, volunteers, partners and citizens about what Forest Park and Forest Park Forever mean to the community. What is it about the Park that creates such a lasting emotional connection with people? What is our greatest enduring value as a private nonprofit that partners with the City of St. Louis? What does the community understand and not understand about the work we do?
Only after arriving at a set of key truths from this research — including that Forest Park has earned a place in people's hearts and minds as the region's greatest gem — did we embark on design. Here's where we arrived:
Our new brand signature is bright and legible on a light or dark background.
Our new 'bloom' has been custom developed for Forest Park Forever. We feel it conveys so many things people have told us they feel about this beloved destination: Forest Park is a treasure, a mosaic, a place for celebrations, a natural oasis ... and so much more. And our role? We are stewards of this treasure.
We have chosen an energetic, spring green as our core color, along with a forest/bark gray and white. Our system has a set of additional 'seasonal' colors built into it, and they're able to come out to play in appropriate media — like the video above or this GIF:
If you receive our letters, newsletters or business cards — or bump into our staff planting and pruning in the Park — you will begin seeing refreshed materials this week. We will also be developing a new round of special branded items for members and volunteers, who are so essential to what we do. And for the first time, Forest Park Forever will also be making some additional items that will be available to the general public. Let us know if you're interested, and we will contact you when our online store is up.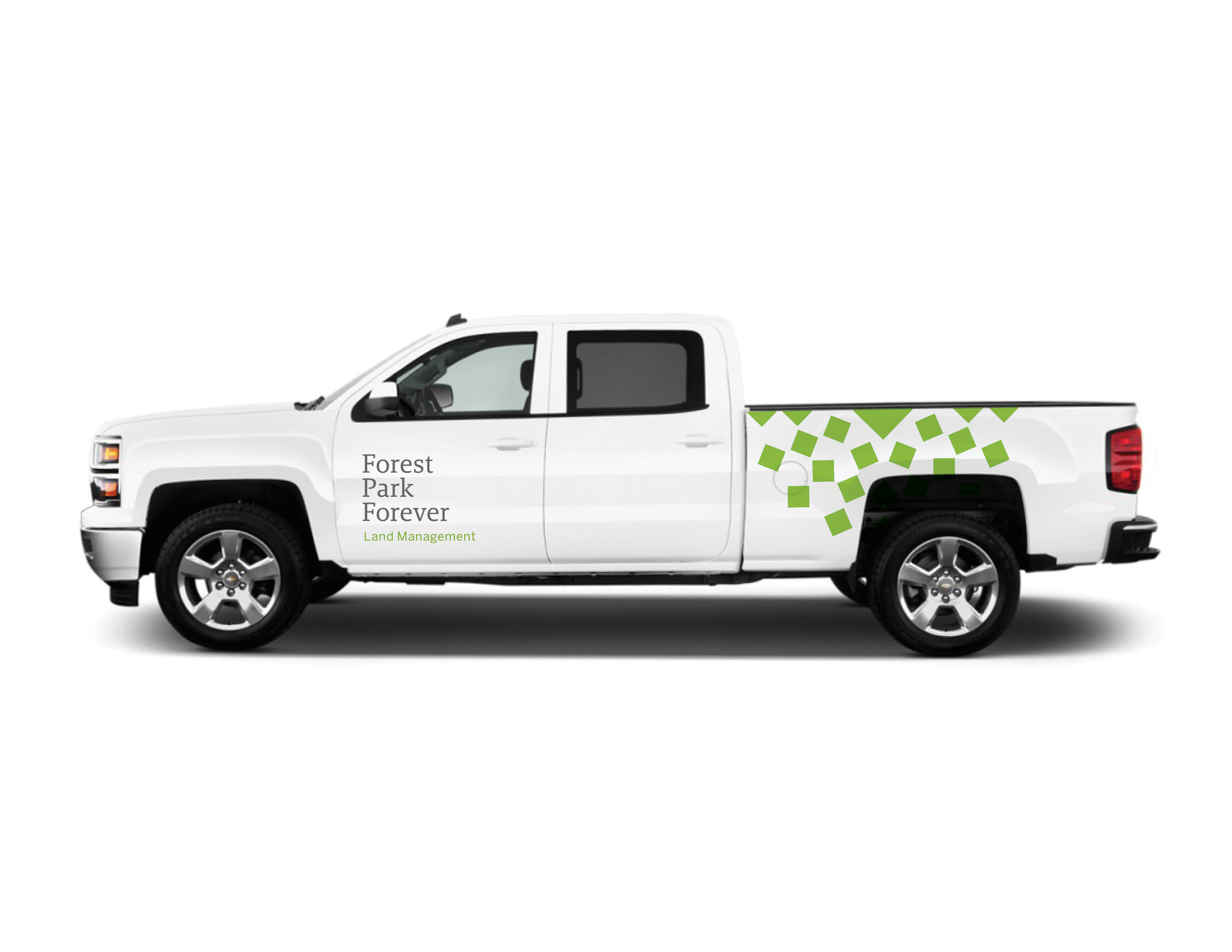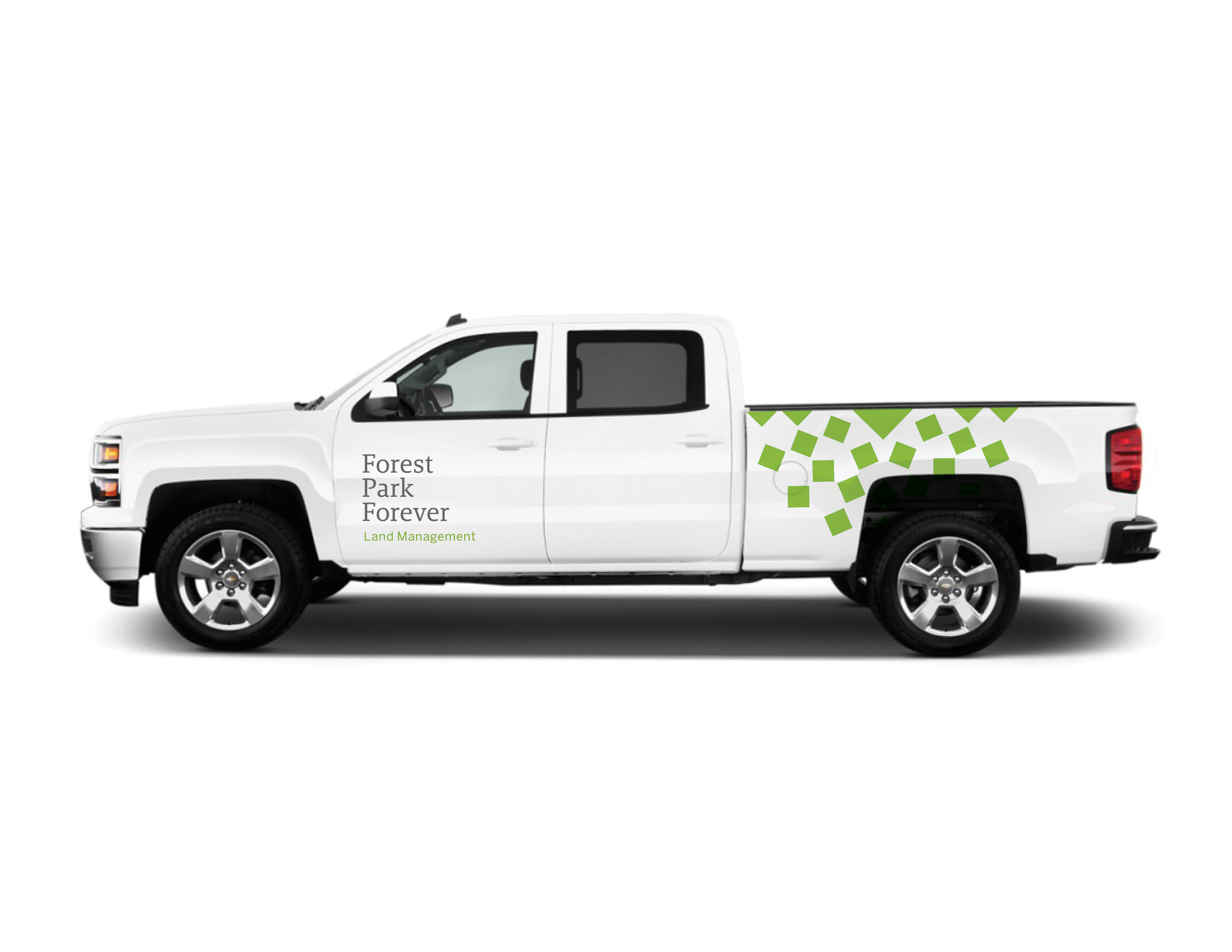 These concepts show what our new brand identity can look like 'in the wild.'
Forest Park Forever would like to thank our members, volunteers and partners — especially the City of St. Louis — for being such an essential part of our growth and success. We look forward to many more exciting decades to come as we work together to restore, sustain and maintain Forest Park as one of the country's greatest urban parks. Forever.