An Outdoor Learning Lab for All

Learning Opportunities in Forest Park
A connection to nature is fundamental to human health, in terms of intellectual, emotional, social, spiritual and physical well-being. Learning opportunities through Forest Park Forever uniquely connect residents of all ages and backgrounds with the best "wild" space in metropolitan St. Louis.

We invite educators, community groups, parents and all to treat Forest Park as an outdoor learning lab where people across our region can explore beautiful natural landscapes. Whether you join one of our programs or embark on your own adventure, we would love to hear about and support your learning in the Park.
Educators
Do you work with youth in the St. Louis area? Our Voyage of Learning Programs help you transform Forest Park into the best outdoor classroom in the region.
Teens
Just what does it take to care for a 1,300-acre urban park? Through our innovative Nature Works program, paid teen interns find out each summer as they work alongside our staff in the Park's Nature Reserve.
Seasonal Programs for the General Public
Whether spying migratory birds, touring a prairie or learning about our recent improvements, participants of our tours and classes learn about the past, present and future of Forest Park.

Outdoor Walks & Tours
BIRDING BASICS WITH THE EXPERTS

Professionals will present on bird-related topics during these educational classes for all ages. Register and learn more about these upcoming classes.
HORTICULTURE CLASSES WITH THE EXPERTS FROM FOREST PARK FOREVER

Learn landscaping skills from our experienced pros! Topics are listed in the calendar below.
** Learn more about the upcoming classes.

Explore on Your Own Year-Round

Check out these great resources before your next Forest Park adventure!
SELF-GUIDED AUDIO TOURS

Click here and take yourself, family, friends or leashed pets on a tour of Forest Park's 170-acre Nature Reserve.
LISTEN FOREST PARK
Can't make it to the Park? Relax and enjoy the sounds of Forest Park wherever that might be. Listen today.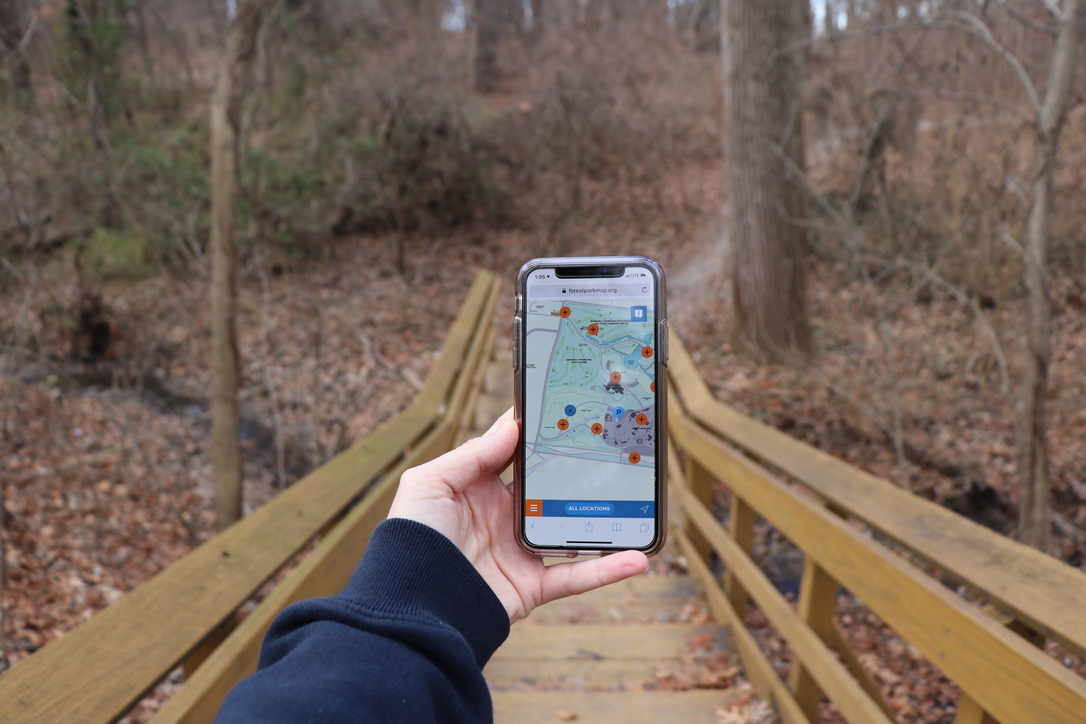 FORESTPARKMAP.ORG ONLINE MAP
This free, GPS-enabled web app works across all your devices and can help you explore the Park's many destinations — whether you're planning ahead or already here.